Surface indented:
Undercoated Neutral Grey:
Bricks picked out in Burnt Umber:
Then I pick out random bricks with combinations of browns and oranges. Stippled on with a stipple brush - with the excess removed by dabbing with a dry finger: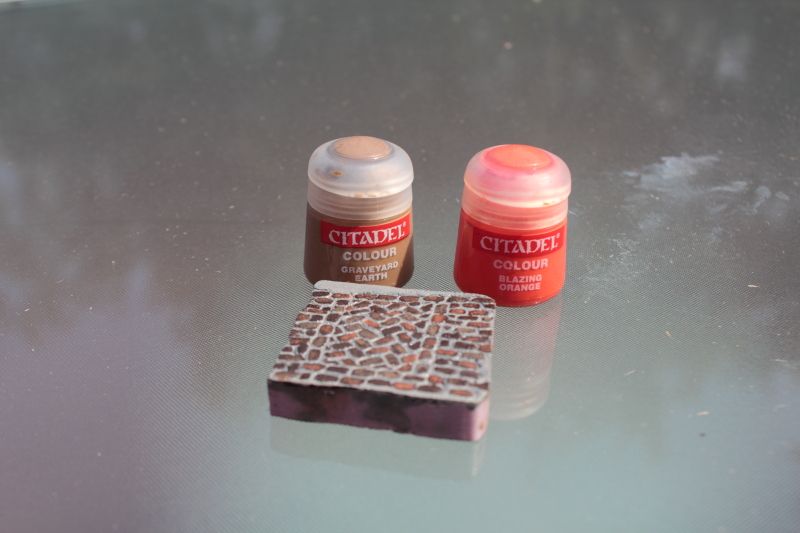 This example didn't turn out as well as my previous test. It was a little rushed and I didn't use as many brown/orange tones - but you get the idea.