I made some bread, tomato, and cucumber canes a couple months back, but they were the first ones I made so they were kinda middle road detail and I'd rather strive for better detail. Still, I didn't want to waste it so I thought maybe if I make some more cartoony pieces, they'll be more fitting.
Someone on my instagram feed made a Rilakkuma sandwich and I felt inspired but didn't want to copy their idea. Instead I decided to make a Pikachu sandwich. Since my canes are somewhere between realistic and cartoony, I decided to do the same with the pikachu.
I tried to make it shaped more like a real animal might be, but still just clay texture and not furry or anything.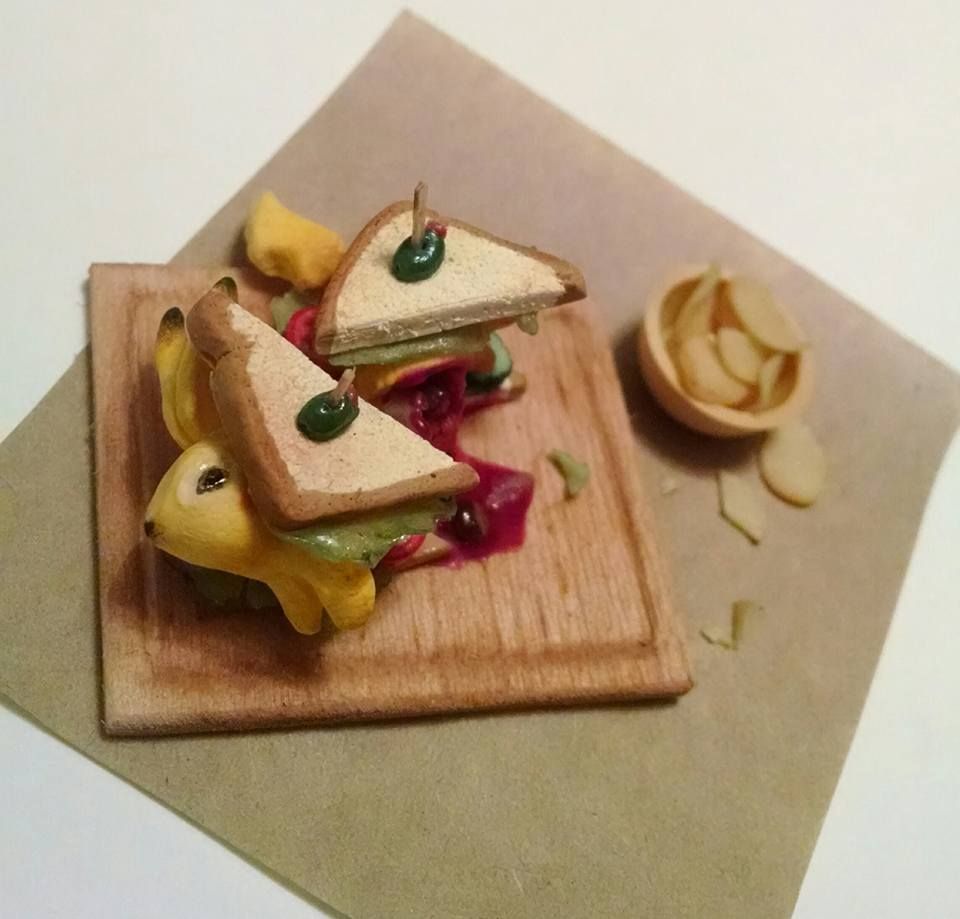 Then I chopped it in half and gutted it a bit. I made a liver, some ribs and spine, and intenstines.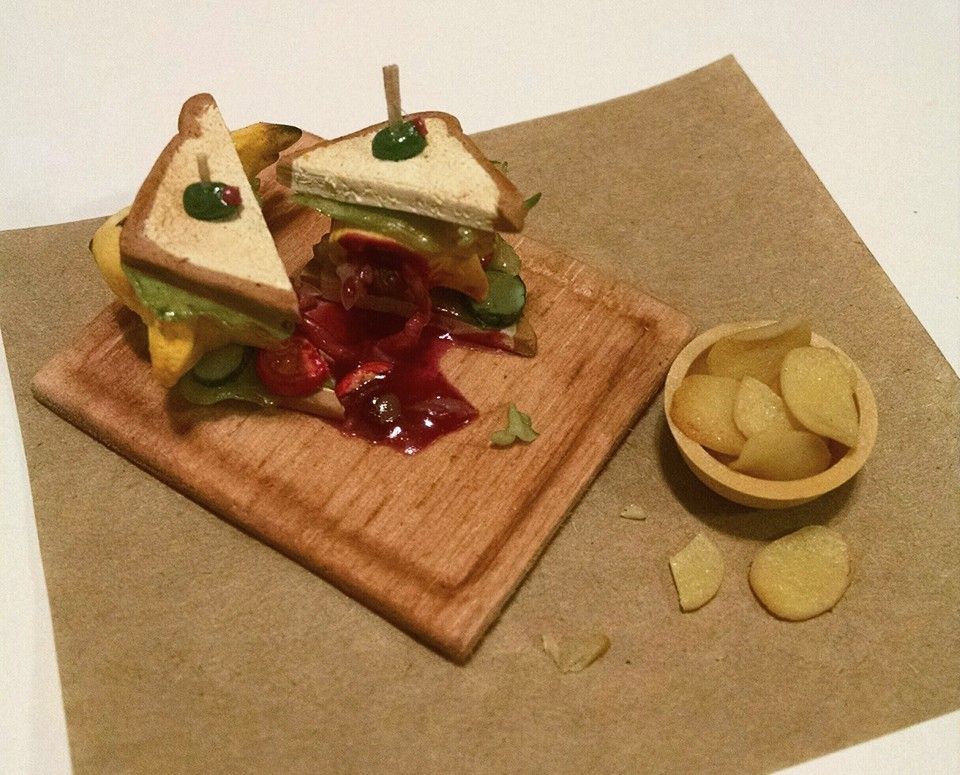 AND GOOP! Then I whipped up a cutting board and some potato chips. It's a thing now. Pikachu sandwich. This is how I spent my evening cause I'm stressed about trying to make coral for my beach build and I'm putting it off.