Hello, TG!  It's been a long time since I posted here.  So long in fact that I kept wondering "did TG die?  Why are there no new posts to the forums?" before finally realizing the forums had moved! (to a real forum system no less, hooray!)  I'm so glad, as I wasn't a fan of the old forum system (but always a fan of the post made there!)
Here's something I made recently for Warmachine.  I'll post step by step info in the next post.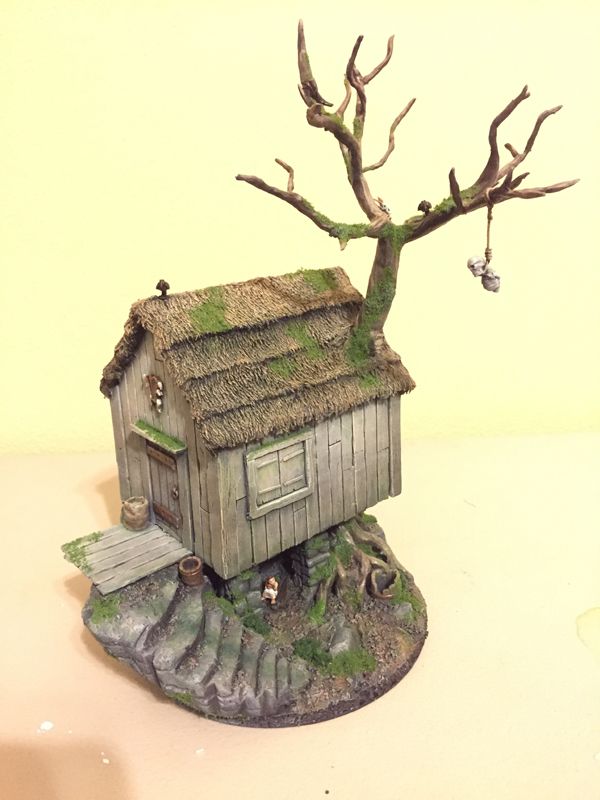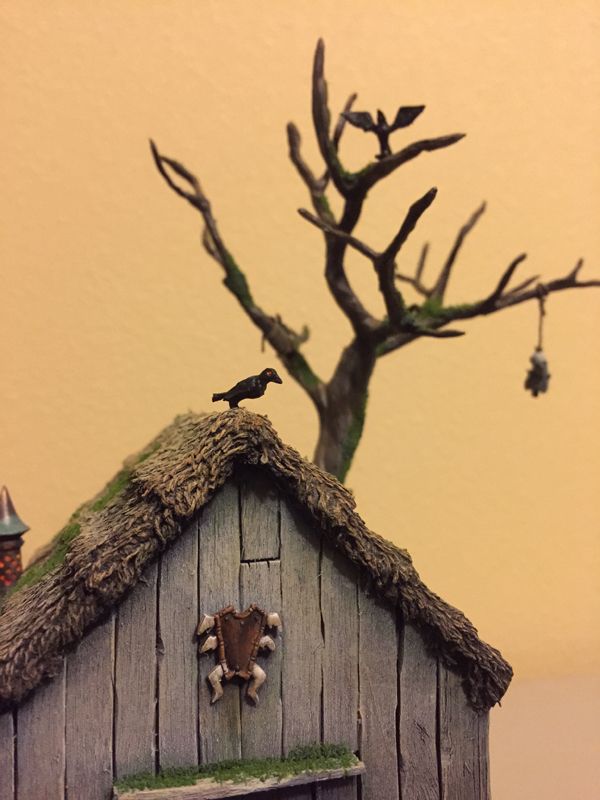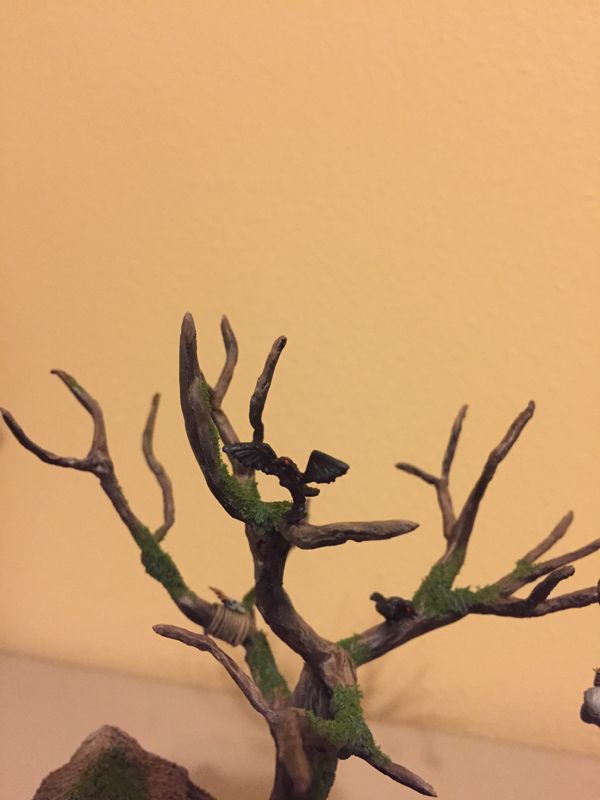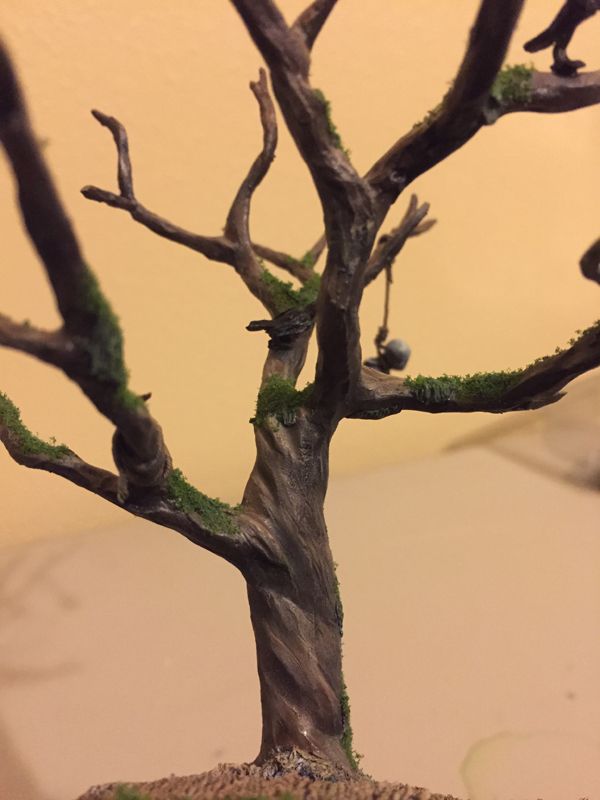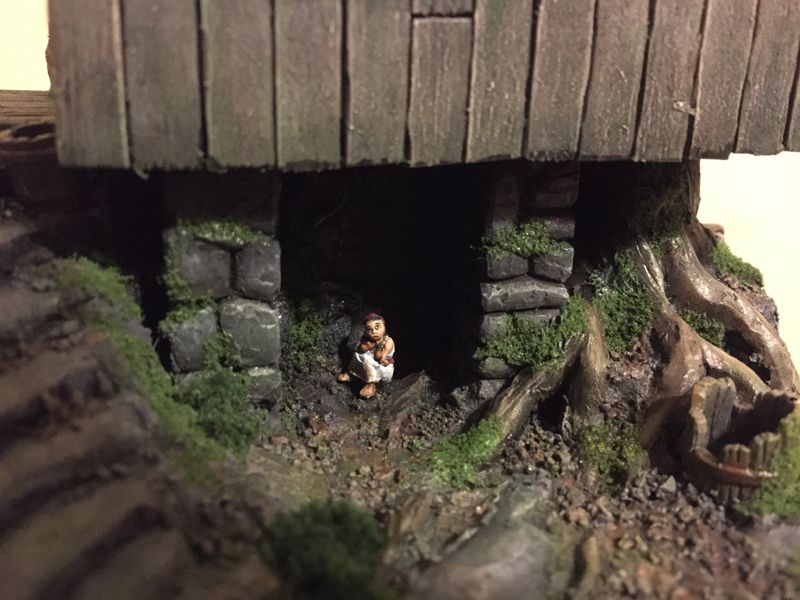 I imagine the little girl got lost in the forest and stumbled upon the hut.  At first relieved, as she got closer she realized maybe it wasn't such a safe place.  Too scared to knock, and too frightened to return to the woods, she huddles in the damp space under the hut.  It's not long, though, before she hears something crashing through the woods.  Grinding metal, whirring gears, hissing steam...maybe this wasn't such a good idea.