This is something new (to me at least) that seems to have a lot of potential. Lately I have been experimenting with using a 3D printer to make terrain with. Has anyone done something like this? I am not a very good sculptor, but my drafting skills are a little better so it's great to be able to make something exactly as I draw it. I tend to be a bit of a megalomaniac when it come to my gaming terrain, so instead of printing the actual piece I planed from the beginning to make molds and cast these so I saved myself a lot of work and simply printed a complete master mold instead of bothering to only cast the desired object. What came out of the printer was literally ready to have some silicone poured into it to form the mold. Has anyone else given this sort of thing a try? Personally I think that this is going to be a major game changer in my approach to terrain making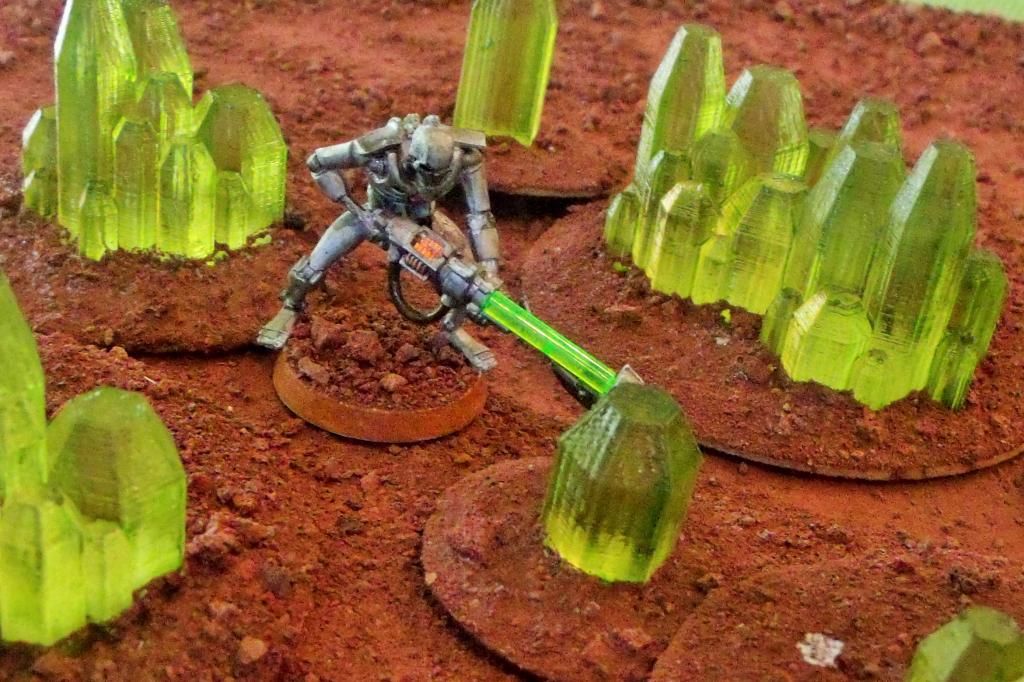 The first project I want to show you was very quick and easy to do, but would have been very difficult to actually make in a more normal manor. Hopefully it will give you a clear understanding of what I am trying to do with the next project. I started with a very simple crystal shape, then copy/pasted, some more and played with the size and dimensions a little. Merging them all together was the majority of the work, but it enabled me to get some very interesting overlaps. This part would have been very difficult if I had done it with actual objects, and not on the computer. Because all of the crystals have a vertical orientation they also stack up very nicely to form larger clusters and barriers.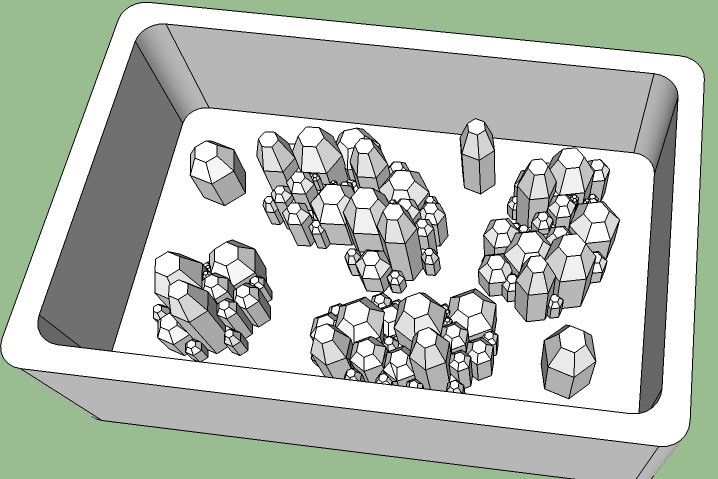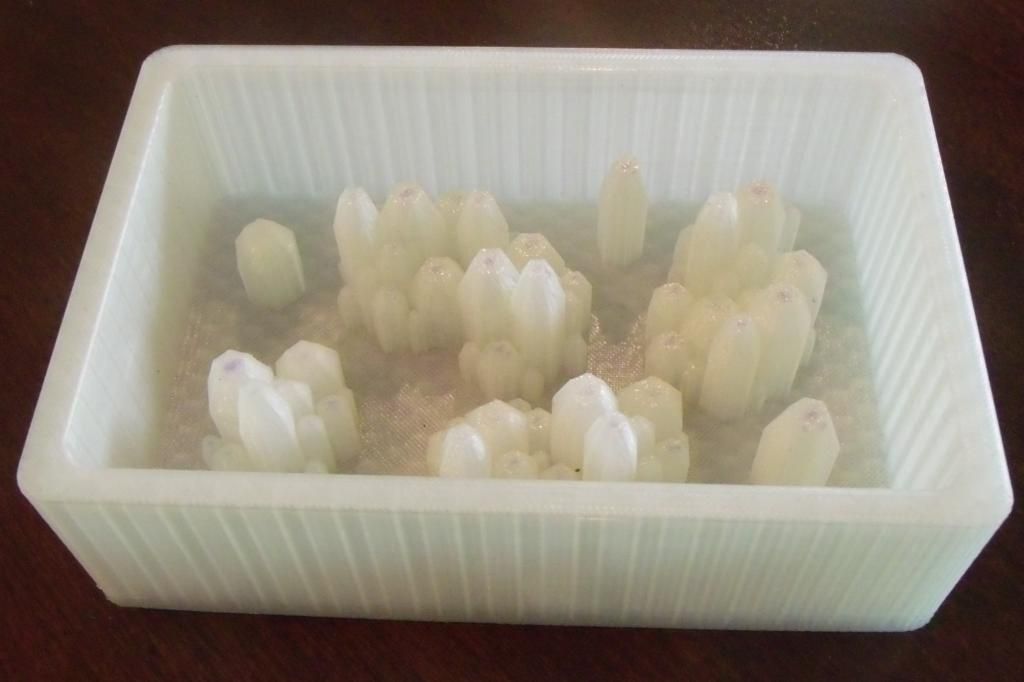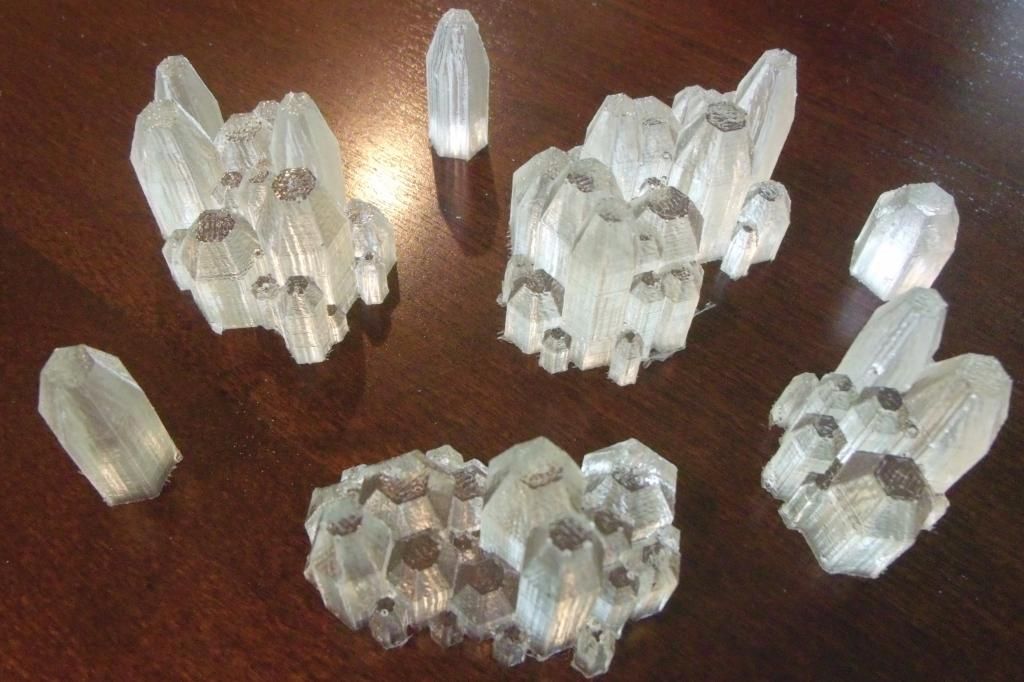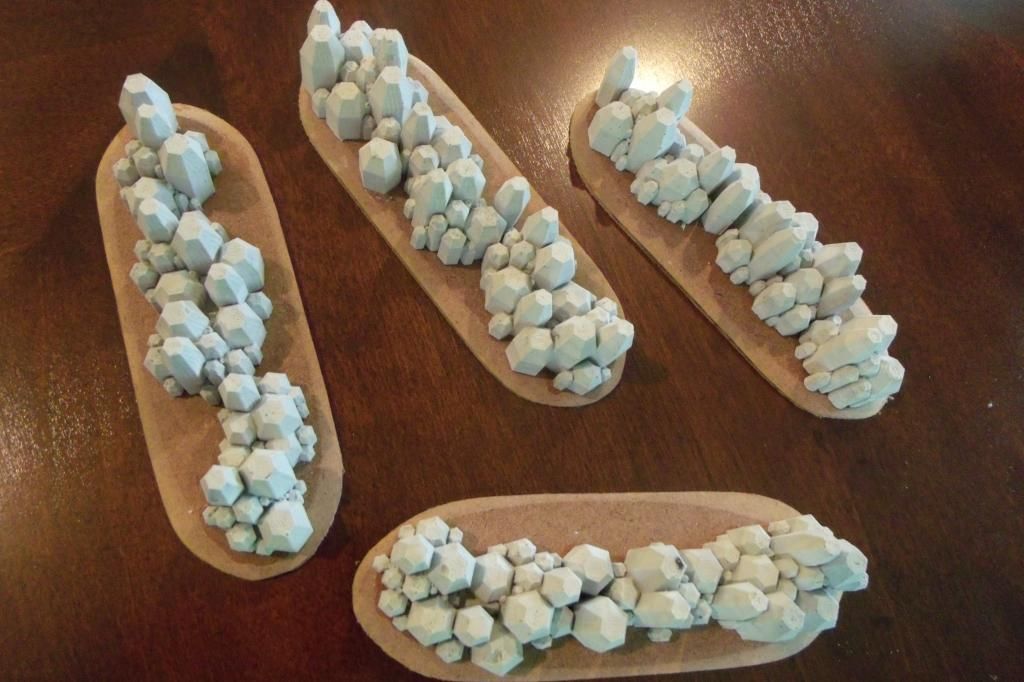 This second project is a series of pieces that can be combined in multiple ways to form a modular bridge. This one is still a work in progress since it isn't nearly as far along as the crystals are. These pieces will all require a two part mold to cast in resin. Basically the idea goes like this. Most of a bridge is simply flat featureless roadway that part is easy to make. The hard part to do is the detailed railings and superstructure. These parts are for the most part very repetitive so they can easily be cast from a small number of molds. What I want to do is make a collection of bridge "bits" that can be combined in many different ways to make whatever size bridge I want.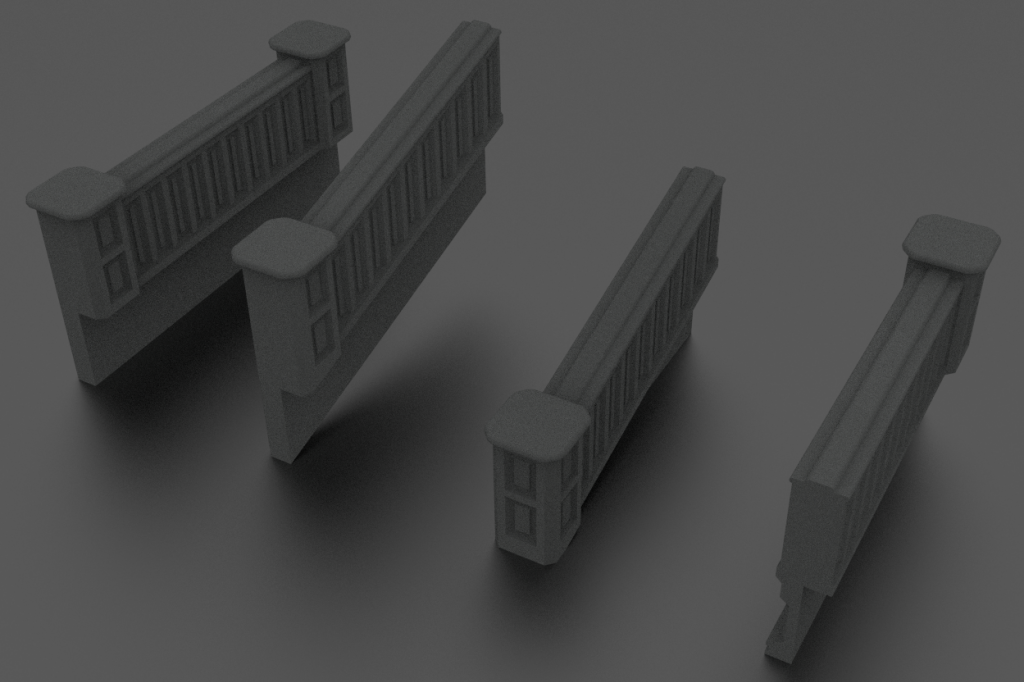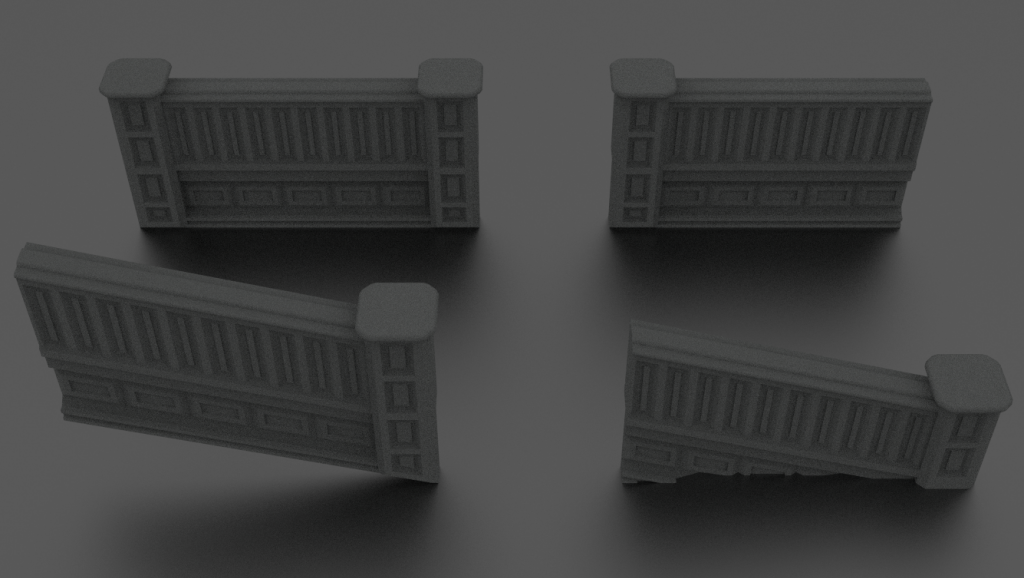 The plan is to make seven pieces (to start with at least) I have only shown four of them in this picture because the other three will simply be mirror image left and right versions of the other ones. Each piece will be about 3" long with the one containing the extra odd numbered post being 3.5" long.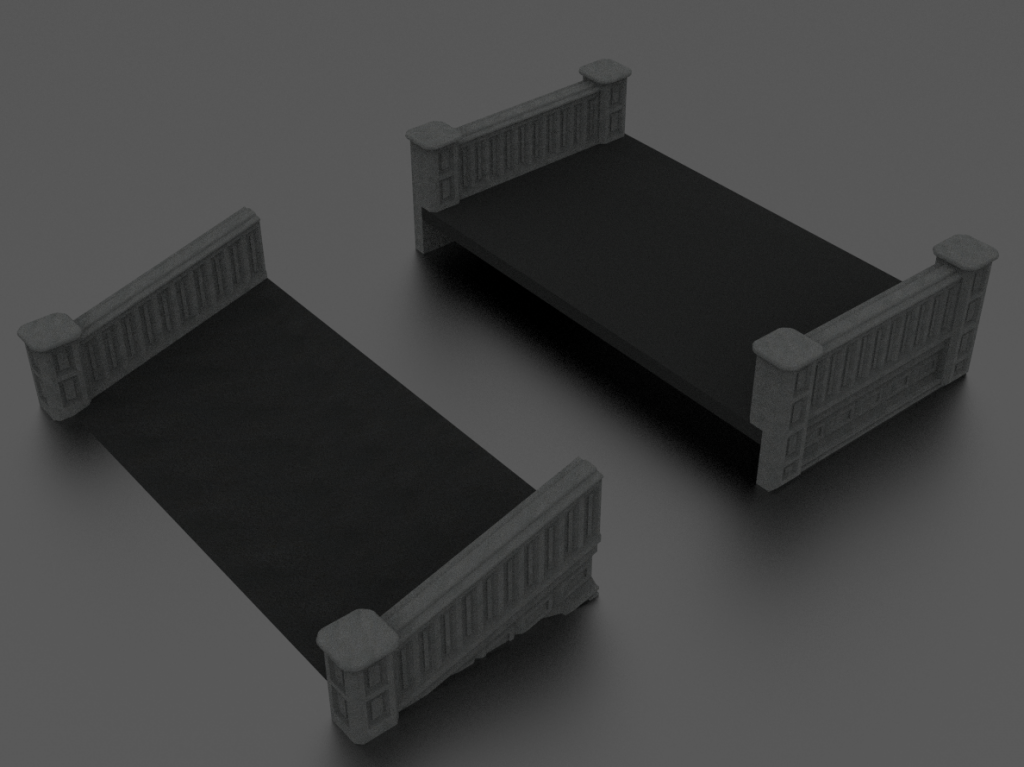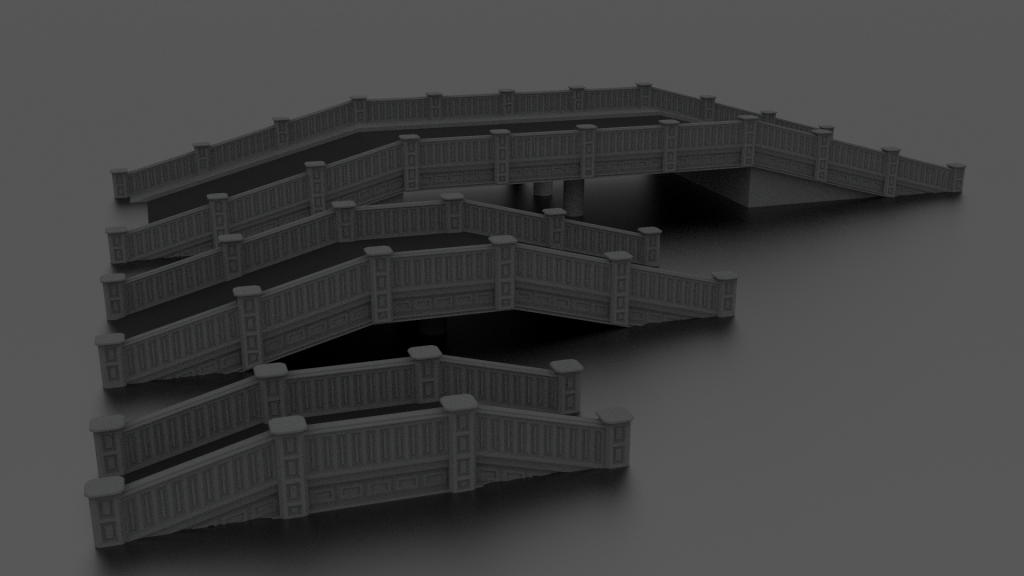 By combining these pieces with something flat (hardboard, foam core, cardboard, or something similar) I can easily make a bridge of any size I want.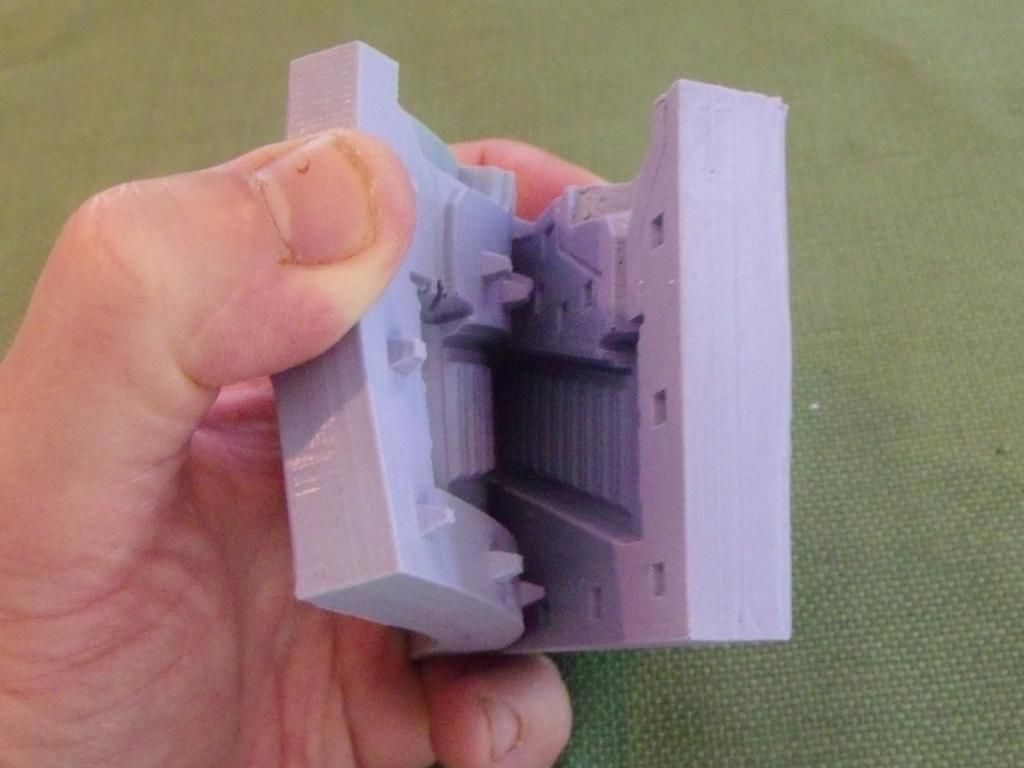 So far I have only done a test mold and resin casting of one of the pieces. Any thoughts on this concept?